Princess dresses for little girls
Table of Contents
Table of Contents
The princess dress has become an everyday play accessory. No need to wait for the next carnival or Birthday party to put on her princess dress... Have you noticed how your little girl loves to dress up her latest princess dress as soon as she gets home from school or nursery? Parents, we are not out of the woods yet...
A princess dress for every day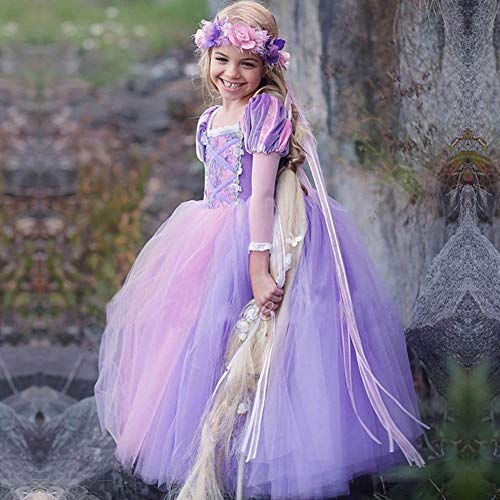 How to choose a princess dress for a girl?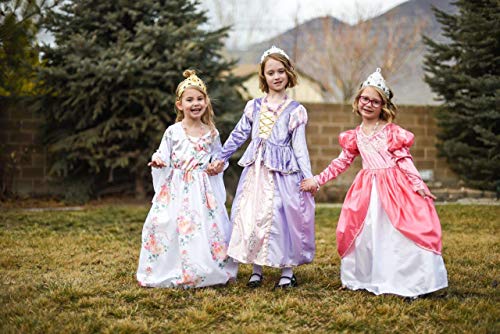 Small inventory of the different styles of princess dresses for girls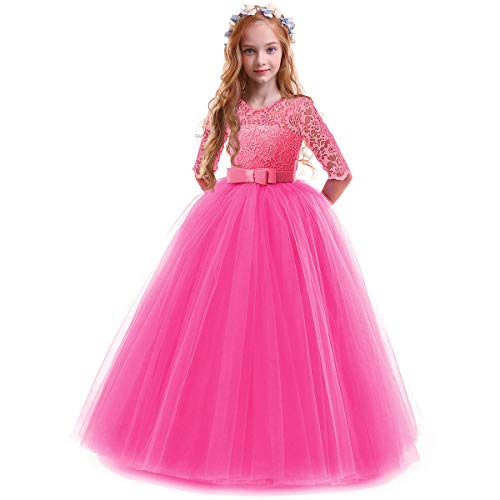 The classic princess style
These fairy tale princesses are classic, timeless and universal princesses. What they have in common is that they are all beautiful, waiting for Prince Charming and famous. For example, everyone knows how Snow White is dressed... A bright yellow and blue dress and a red bow in her hair... In short, Snow White, Cinderella and Sleeping Beauty have not yet been forgotten by the new generations of little girls, despite the arrival of many rival princesses like Elsa from Frozen.
Snow White Dress
Note that the dresses of Snow White with a tutu or tules are the trend of the moment, they are a bit more whimsical and original ...
Here represented available in size from 12 months to 5 years, too cute...
Cute also the tutu body like Snow White to wear the day of his 1 year for the birthday party.
Very original also these 2 dresses with a more elaborate design, the first one is one of the officials Disney premium version, the other one can also be a costume for Halloween.
In the line, disguise or dress of original Snow White, here is this dress for girl of Italian manufacture which will make everyone jealous with its small black cat and these flowers as well as all the small details very high fashion!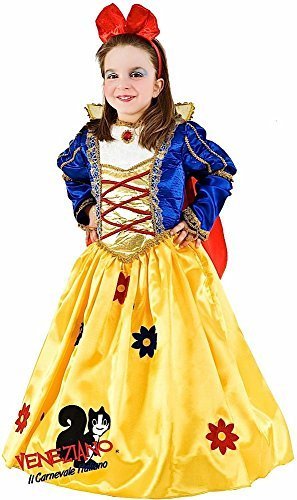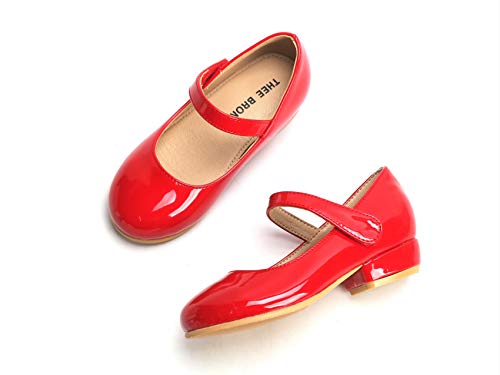 Cinderella dress: the elegant blue princess dress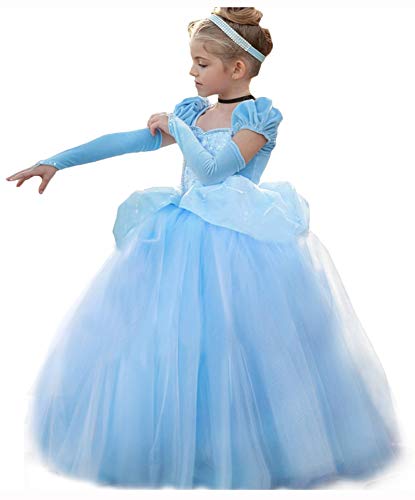 Cinderella dress with slipper and jewels: Sequined tutu skirt and original sleeves for this Cosplay princess costume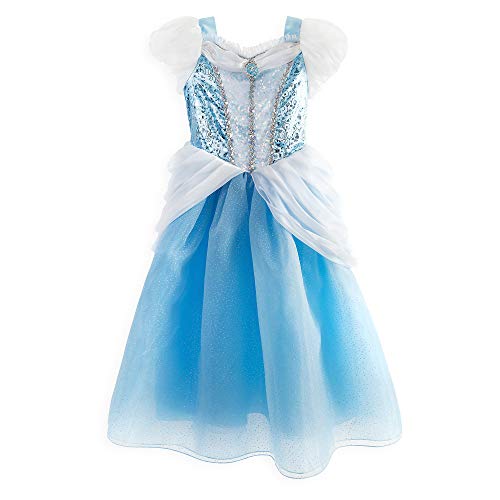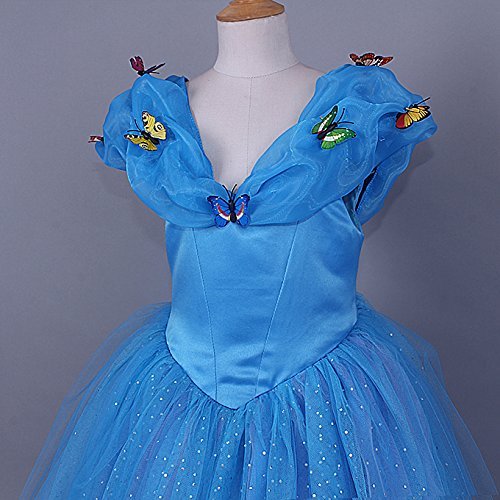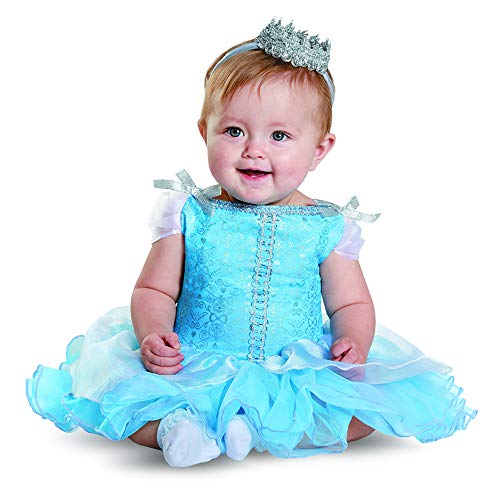 If Cinderella has lost one of her shoes, Cinderella's costume would not be complete without her blue, silver or precious stones glass pumps or her pretty blue gloves...or her delicate tiara...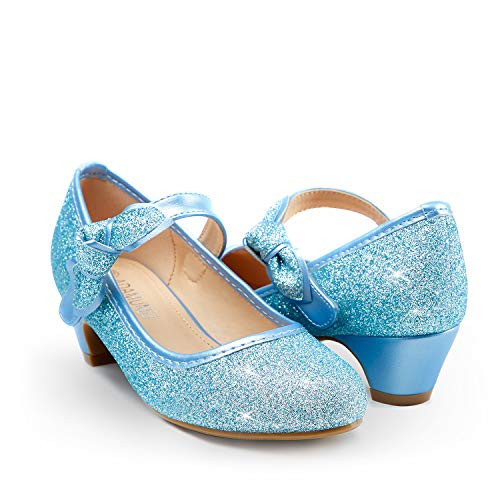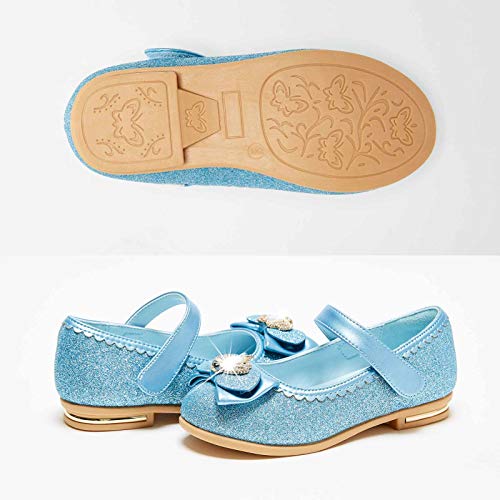 We really like these blue sequined Cinderella pumps with small heels and bow detail: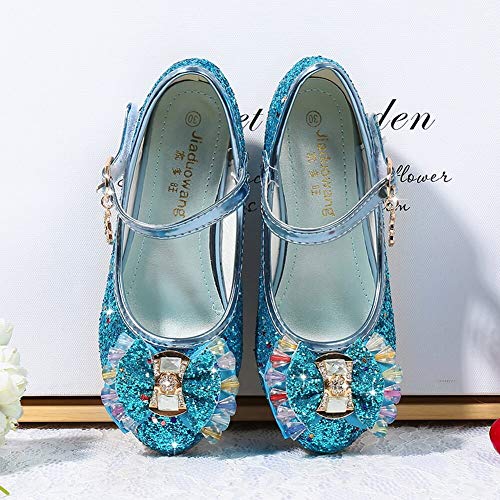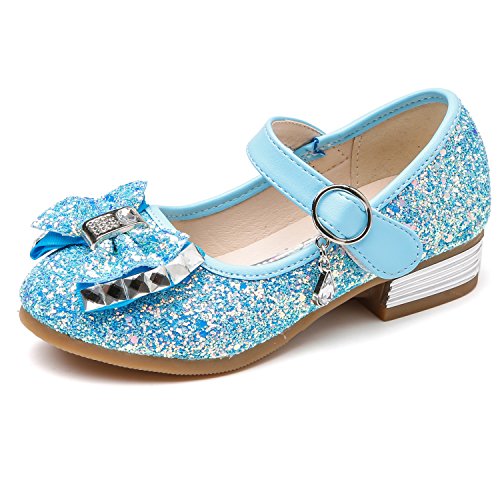 The small detail that will finalize the refinement of the costume, the Cinderella pendant: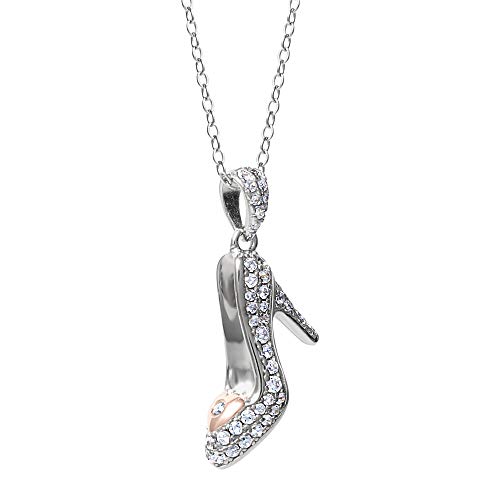 Sleeping Beauty dress: the pink princess dress by definition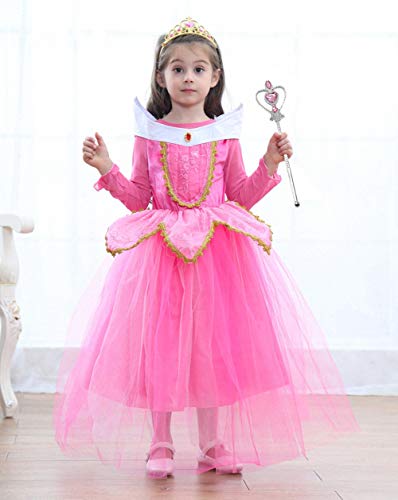 The long sleeve dress and tutu with or without jewels: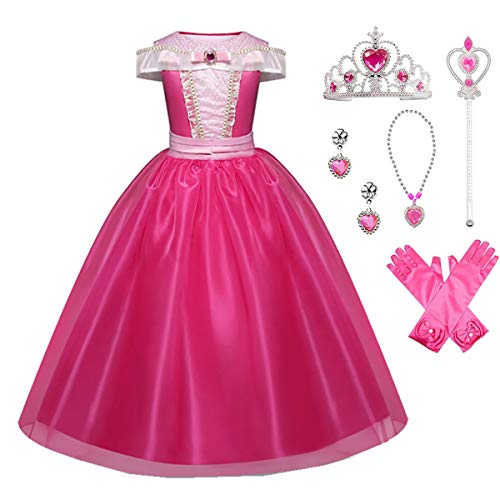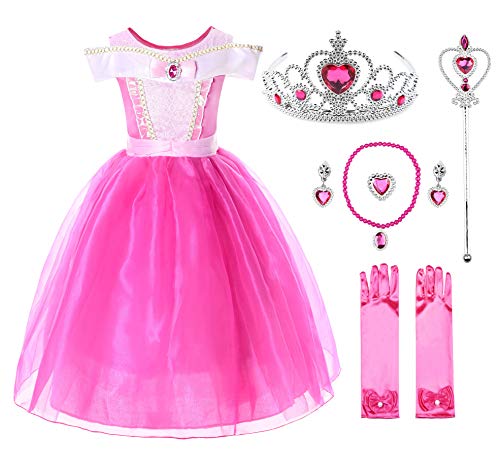 The princess dress Sleeping Beauty revisited with butterflies or with blue :
The Sleeping Beauty princess dress with short sleeves version with or without jewels:
The official Disney satin dress or tutu version :
No Sleeping Beauty without princess slippers, fuchsia or pink or those of Disney: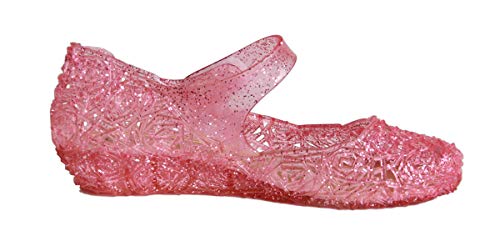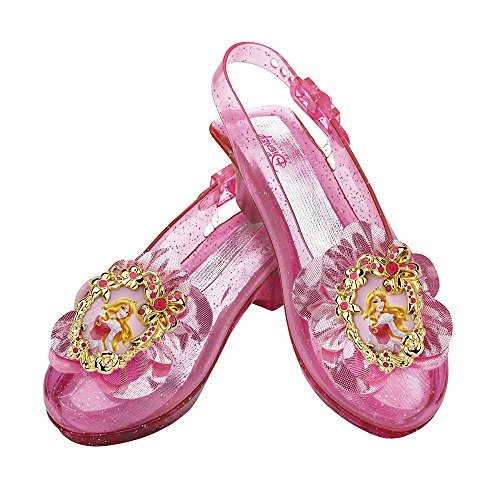 We also love the glitter ballerinas with bow in the back :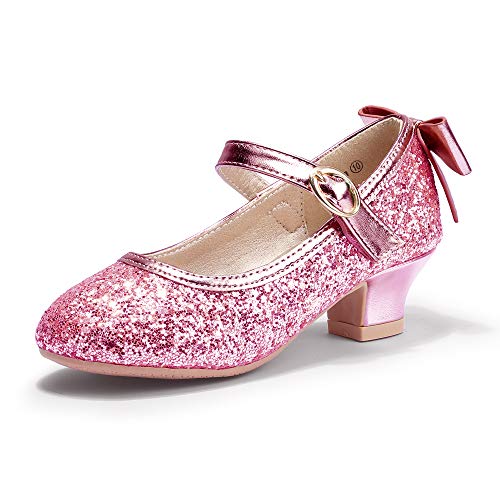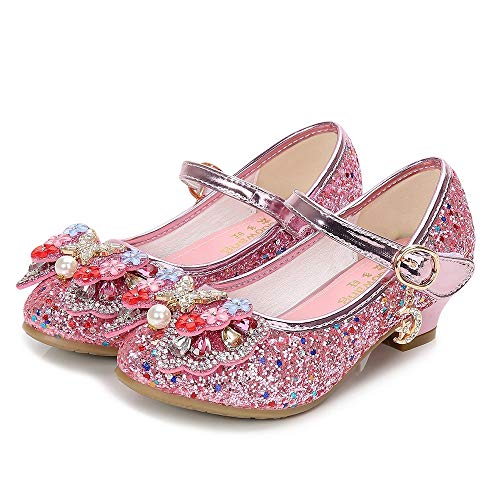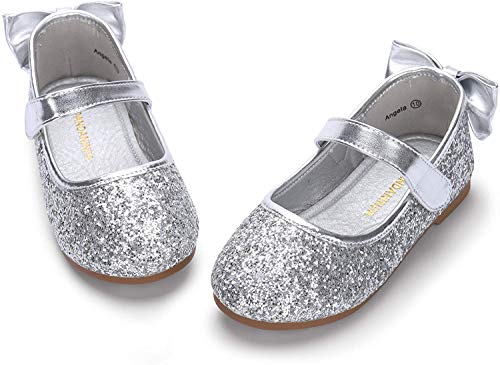 The little petal pink or fuchsia cape will add the final touch for a perfect Sleeping Beauty princess costume:
The modern princess style: the latest Disney princesses
Everyone knows the princess Elsa who becomes queen in the movie Snow Queen or Frozen and her sister Anna. Although the film dates from 2013, the 2 sisters make the hearts of girls capsize and the toys and costumes in their image are still in the best sales.
The Elsa Bleu Givré dress.
the Elsa dress with crown, gloves and jewelry
the Elsa dress with tutu petticoat
the Elsa dress with embroidered corset and white cape very couture
the official Elsa princess dress
the Elsa princess dress with little blue hood
The dress with the portrait of Elsa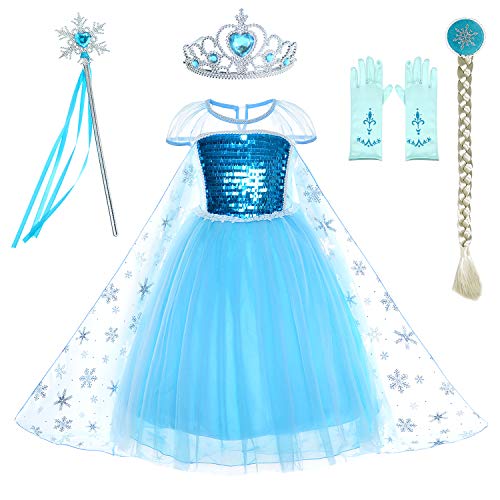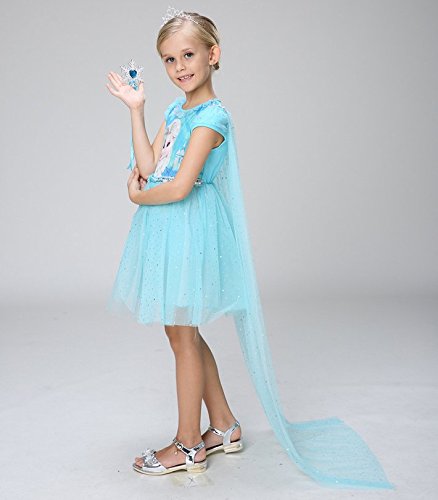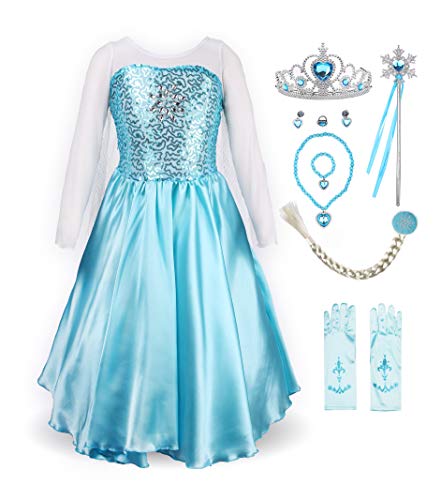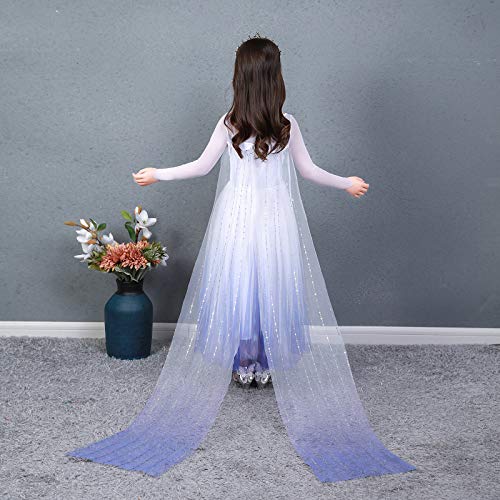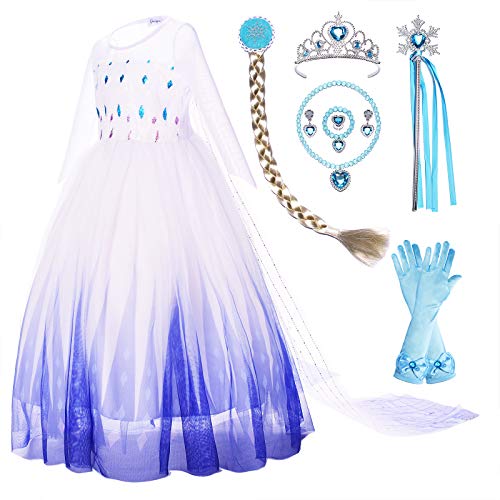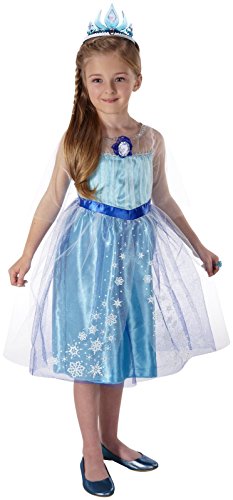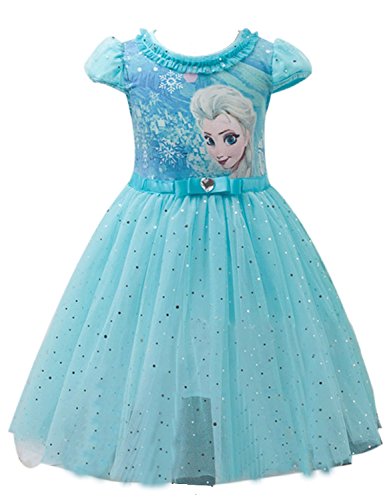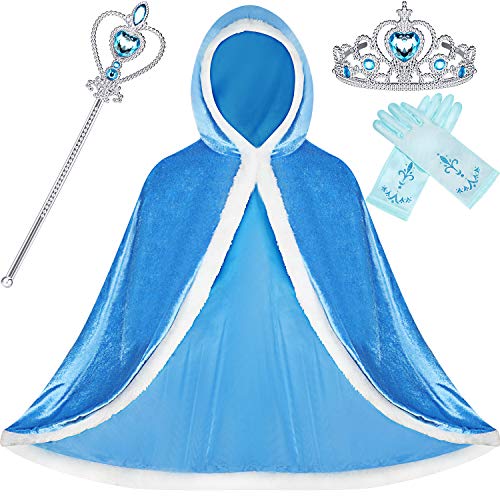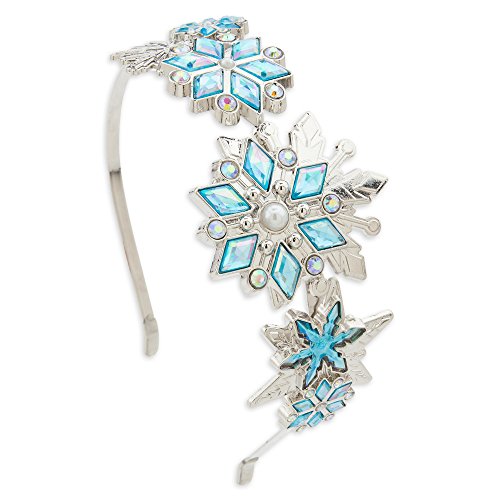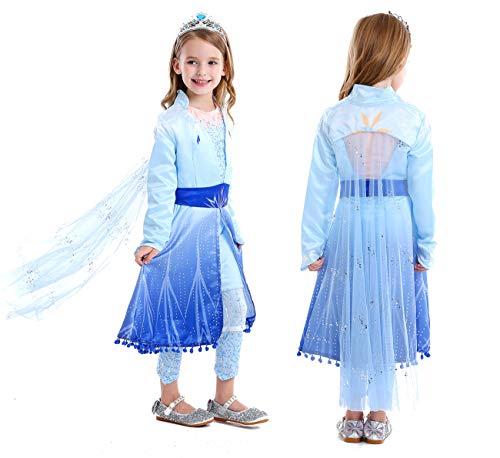 To be matched of course with the princess ballerinas with small heels, with flower or bow :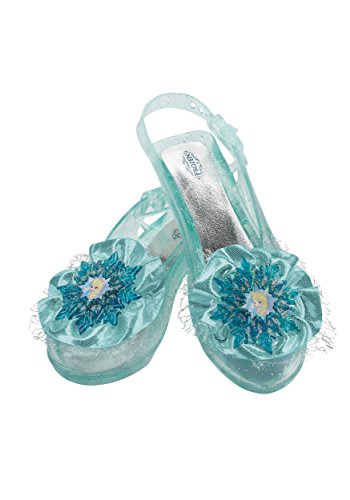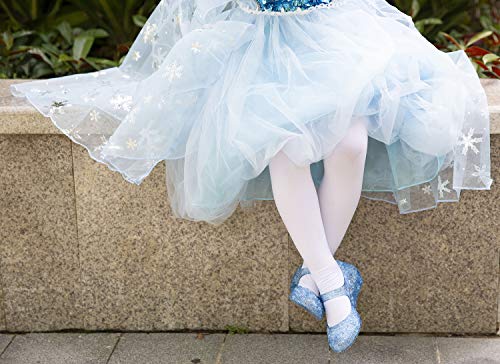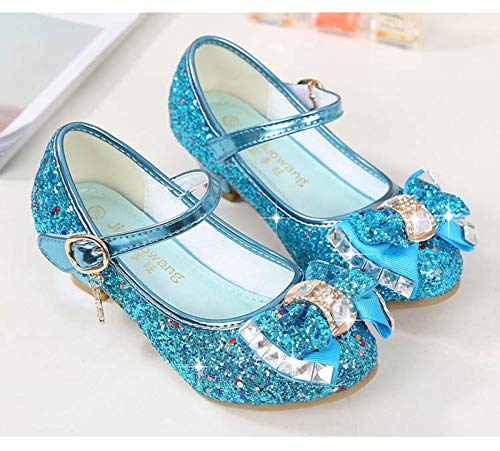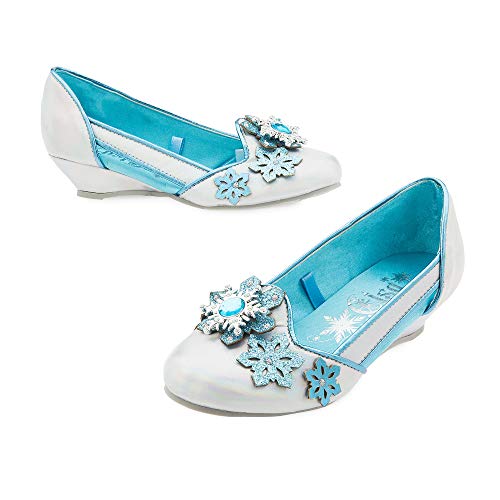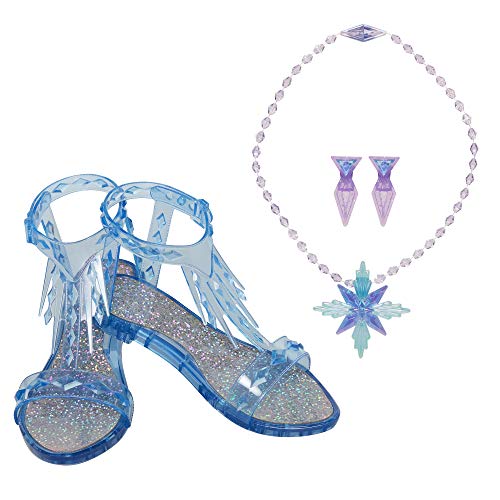 The Anna dress with a touch of folklore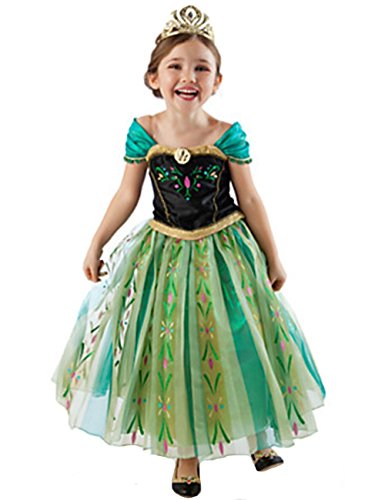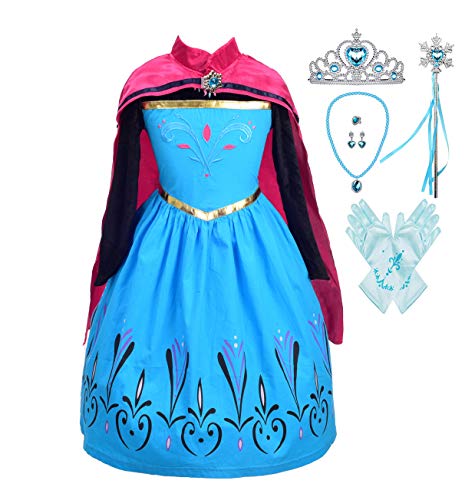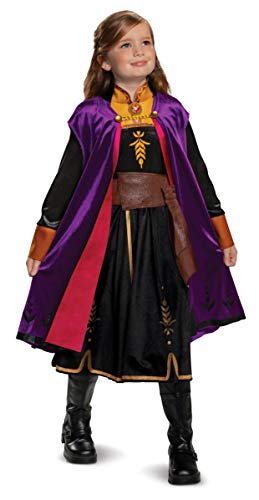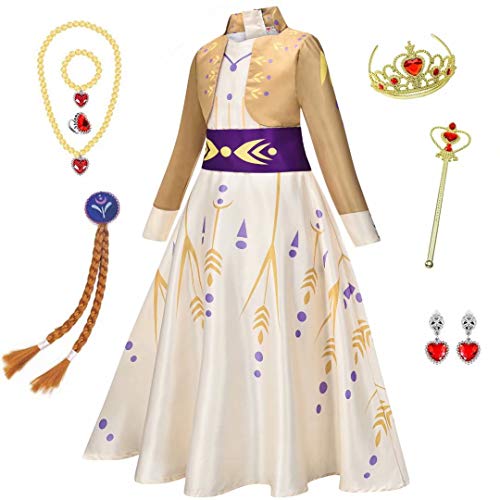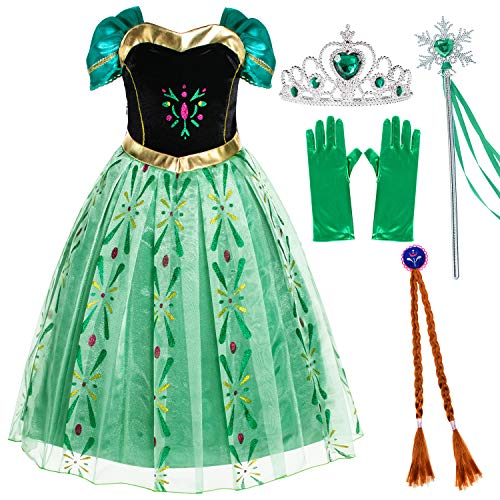 To be worn with Anna's black boots as in the movie "Snow Princess" or with pink or silver glittery princess ballerinas: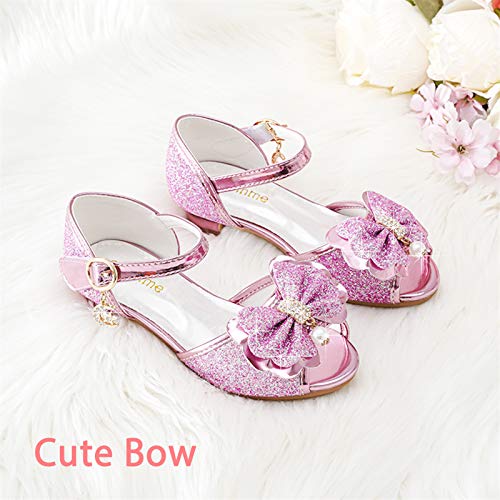 The purple Rapunzel dress
Inspired by the Grimm brothers' tale, the Disney cartoon princess Rapunzel dates from . Tragic childhood for a princess raised in captivity by a cruel witch ... She will finally be freed... Her mauve dress is all in softness and voluptuous veiling for a princess with long magical hair...
We love this voluptuous princess dress all in veiling and transparency:
The Rapunzel princess dress for girls is also available in a satin version with short sleeves: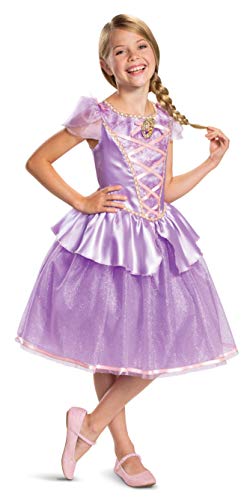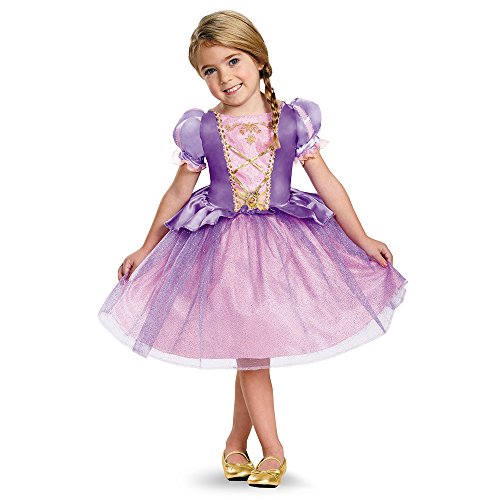 With short sleeves, here are 3 models of princess dress all satin and puffy or silver mauve or two-tone pink and purple Rafunzel dress: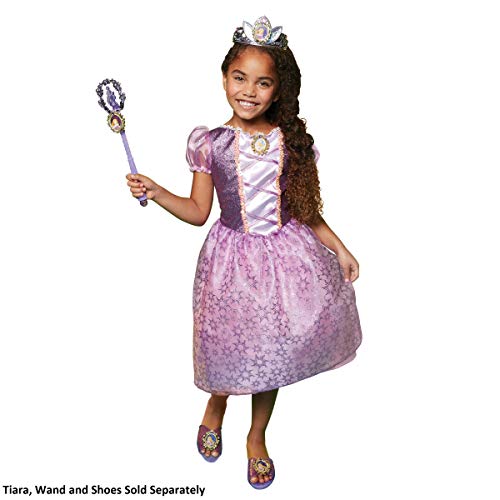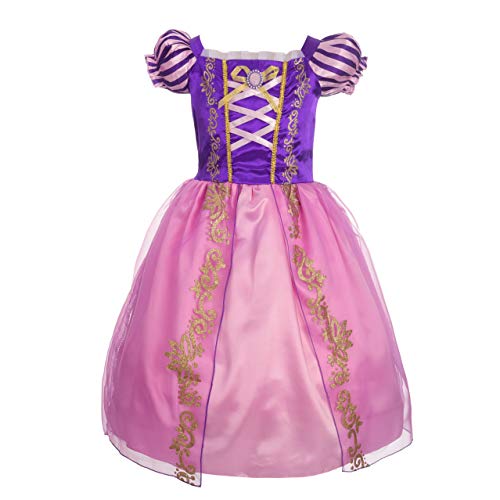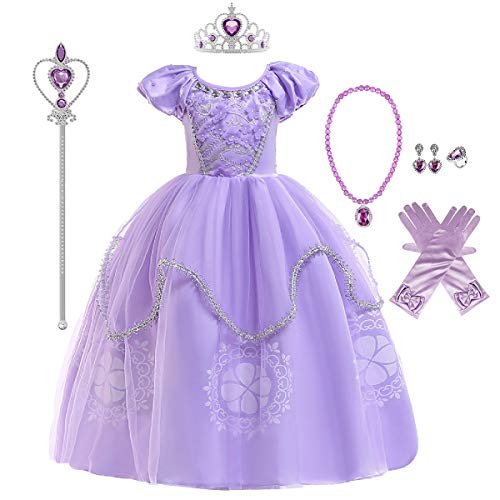 Essential elements of the princess outfit, the purple slippers or glitter ballerinas, purple official Disney shoes Rapunzel pumps: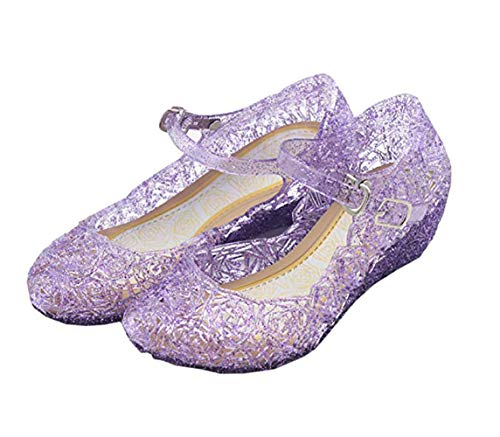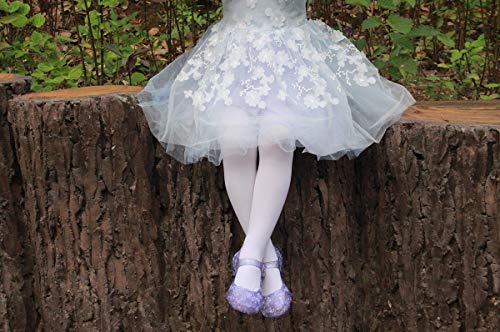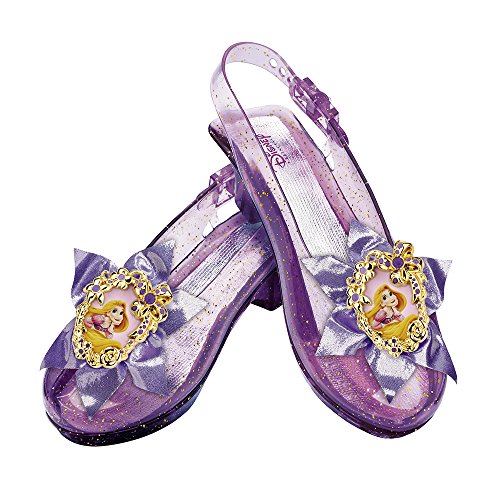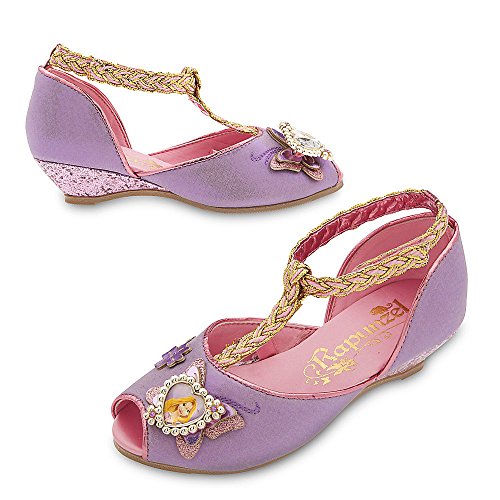 For a princess outfit down to the smallest detail, here are the gloves and jewelry coordinated with Rapunzel's outfit: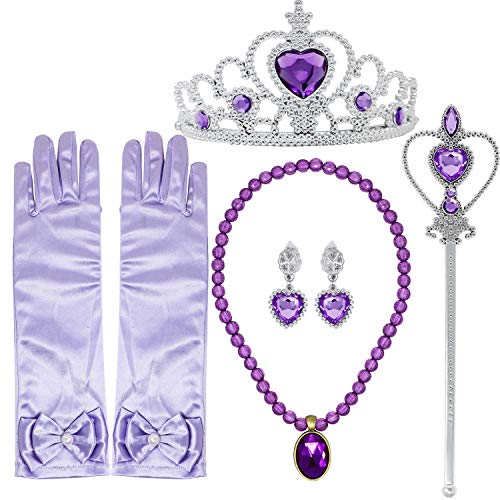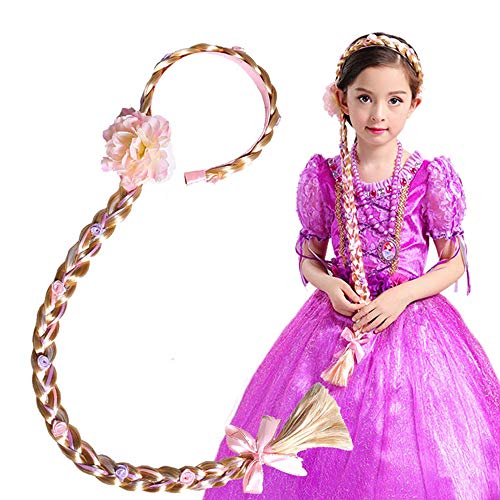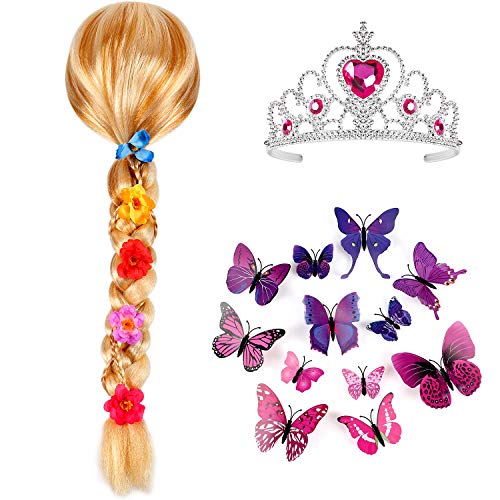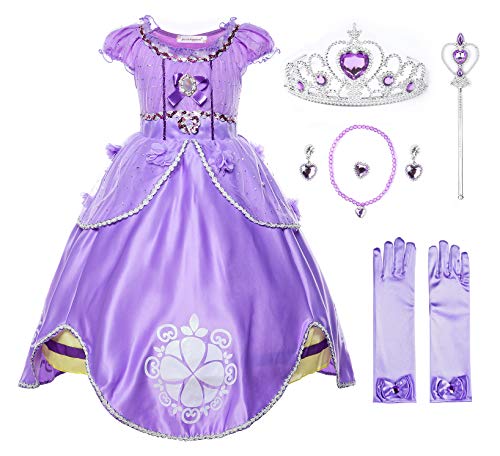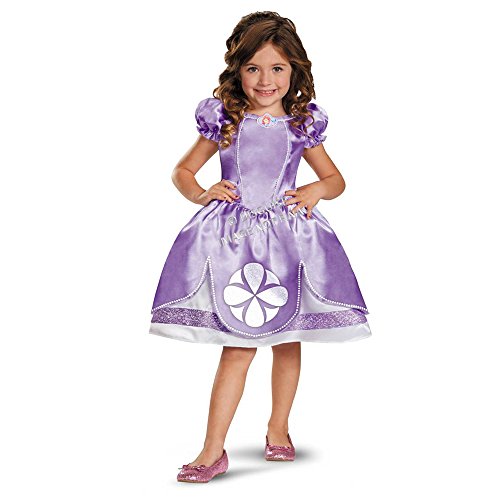 Above, the real princess dress or the tutu and jewels version and finally below, the very elegant long purple princess dress with lace.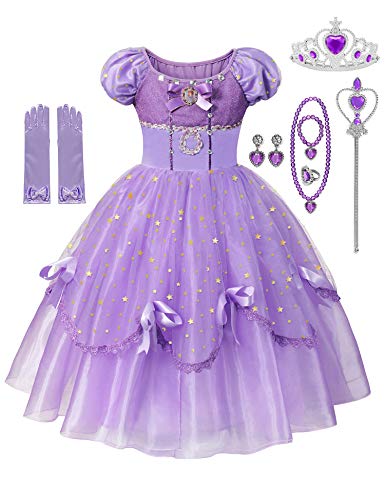 Medieval or renaissance princess dress?
Yellow
Yellow medieval dress for girl versus yellow renaissance princess dress :
Blue
Blue medieval dress for girl versus blue ball princess dress:
Red
Red medieval dress for girl versus red Ball dress:
Pink
Medieval pink dress for girl versus Renaissance pink dress: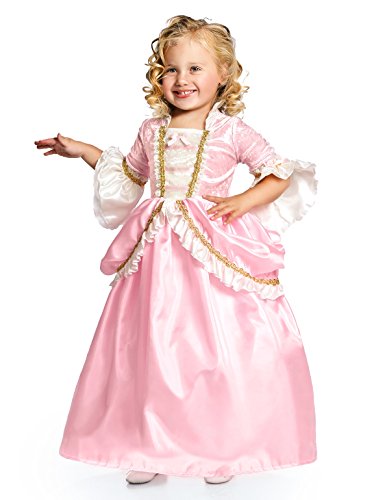 Medieval purple dress for girl versus purple renaissance dress :
Green
Green medieval dress for girl versus green princess dress :
Have you found the princess dress of your dreams for girls? If not, maybe you are looking for a princess dress that is a little more surreal, like a unicorn or a mermaid or a rainbow tutu ?